Swedish associations were honoured
The Swedish allotment garden congress was organised in Uppsala on 12th and 13th August 2017.
During this congress two allotment associations were honoured.
The allotment association  "Gubbängen" in Stockholm was rewarded for their activities in the nature and environment protection area and the allotment association "Pepper and Pumpkin" in Stockholm for their social activities.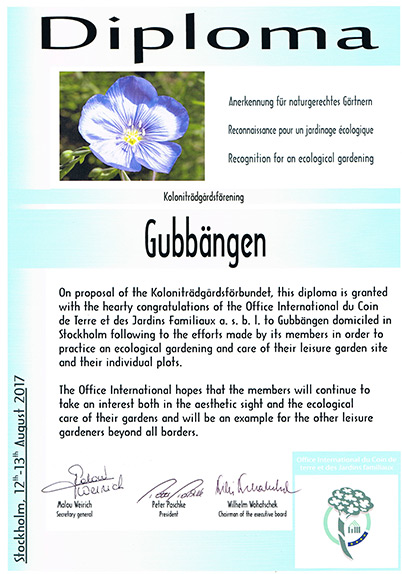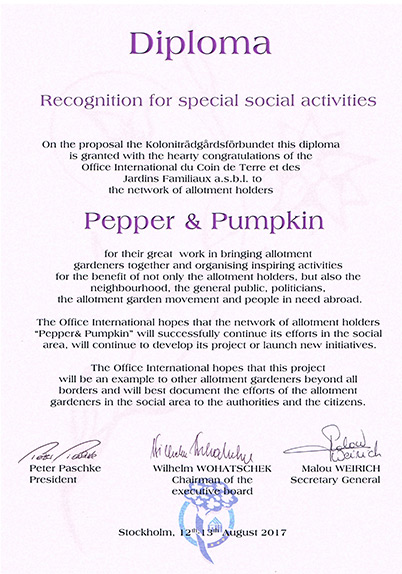 You'll find more information about these projects in the documents below.
pdf file